Saint Jean de Monts Nordic walking resort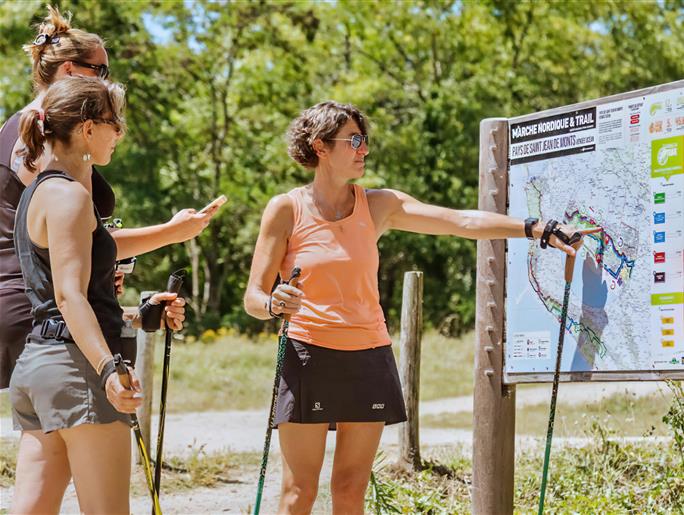 The Vendée, an idyllic setting for Nordic walking
In the program ? Nordic walking in Saint-Jean-de-Monts in Vendée!
The Vendée is a unique spot in the middle of natural spaces for the practice of Nordic walking.
Outdoor and dynamic sport, discover several routes dedicated to Nordic walking in the Pays de Saint-Jean-de-Monts. There is something for all tastes and for all levels. 5 marked trails welcome you with a total of 45.8 km of hiking trails. Beaches, forests, dunes, with various elevations and floor coverings, welcome to Vendée, a destination committed to sustainable tourism.
To try the adventure, the Les Sirènes *** campsite in the heart of Saint-Jean-de-Monts offers a whole range of accommodation, from mobile home cottages to furnished tents. Book your location or rental now and come and try Nordic walking in an exceptional setting :
The discovery circuit (3.9 km)
The panoramic circuit (6.8 km)
The GR du Pays de Saint-Jean-de-Monts (14.8 km)
The deer circuit (14.2 km)
The lighthouse circuit at Pey de la Blet (6.4 km)