Puy du Fou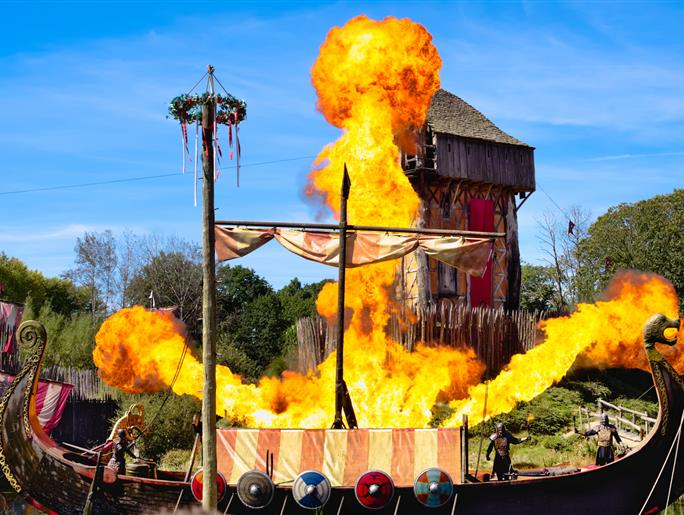 An unmissable and unforgettable visit during your stay in Vendée!
How about going back in time?
Puy du Fou: France's favorite park !
In 2012, the park received the title of best park in the world. For more than 15 years, this is the first time that a French park has received this distinction.
So do not hesitate! Young and old, you will be amazed!
Take advantage of your stay at the Les Sirènes campsite to go for the day to the Grand Parc du Puy du Fou located 90km away!
During the day, many and various shows are offered at the Grand Parc :
The Gallo-Roman Stadium
The Vikings
The Ghost Bird Ball
The Last Panache
At night, marvel at the Cinescénie to admire a show unique in the world on a giant stage of 23ha. For 1h40, the 3200 volunteers of the association will make you relive the history of a Vendée family through time (from June to September).
Every year, 1.6 million visitors go back in time.