Fishing or Shellfish gathering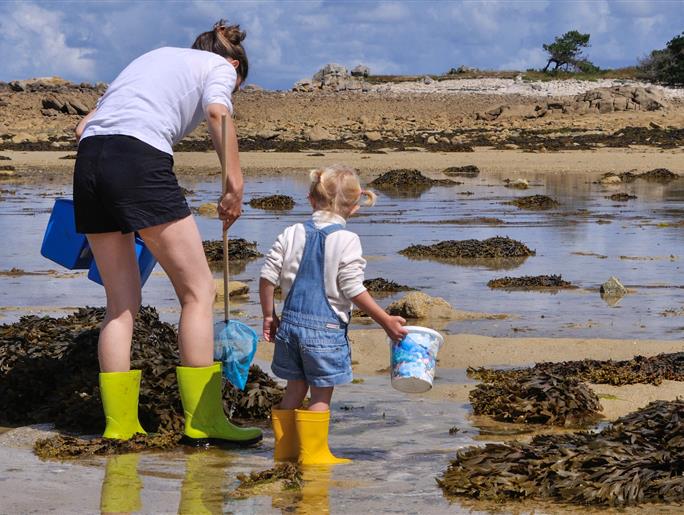 Take advantage of the High Tides 2022 for a fishing trip at sea or on foot !
At the rate of high tides, whose promising coefficients approach or exceed 100, more and more families are fishing on foot.
Indeed, what could be better than a good fishing trip with friends or family during your holidays at Les Sirènes *** campsite?
For sea fishing enthusiasts, sea trips are organized from the port of St Gilles Croix de Vie.
A few kilometers from Les Sirènes campsite, while fishing on foot, young and old alike can flush out clams, cockles, winkles or pine nuts!
High Tides 2022
From
From
From
From
The best shore fishing spots :
Noirmoutier : all around the island and of course the famous Passage du Gois for cockles and clams.
St Jean de Monts : Davière and Golf beaches and the beaches towards Notre-Dame-de-Monts (pine nuts, clams, etc.).
St Gilles Croix de Vie : On the large beach of St Gilles: Sprockets, knives etc...
St Hilaire de Riez : many rocks are uncovered at low tide, especially in Sion on the ocean, such as Boisvinet beach, 5 Pineaux or La Pelle à Porteau.
And of course, respect the nature, size and quantity of shells! ;-)