Saint-Jean-de-Monts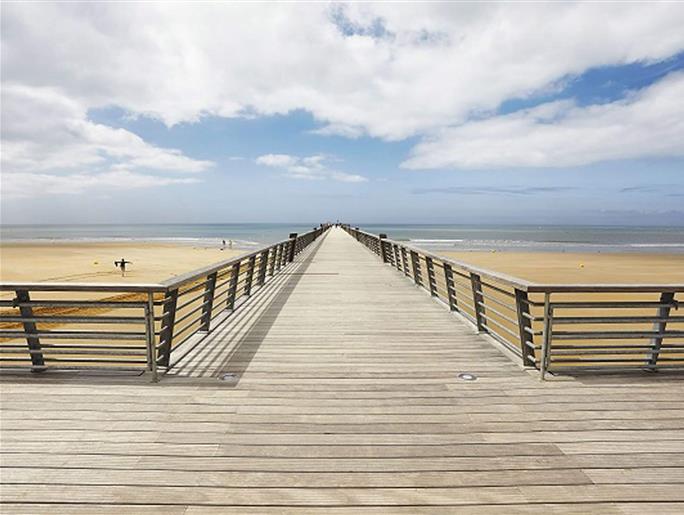 Between Earth and sea :
Idleness on the beach or walk in the forest ...
You choose !
A renowned seaside resort, Saint-Jean-de-Monts can be explored on foot, by bike, on horseback, on rollerblades ...
Located 5 km from the campsite you will find a bus station where you can take a shuttle bus "la litorale" in service July / August.
The huge beach is a delight for swimmers and lends itself to many water activities: sailing, windsurfing, sand yachting, surfing...
For nature lovers, the 2300 hectares of state forest will satisfy them.
For those looking for calm, shade and silence, hiking and mountain biking trails offer beautiful walks through the forest.
Don't miss Kulmino, installed in a water tower... a playful and interactive discovery area on the secrets of water.
The visit will take you to the top of the structure, 70 meters above the sea, offering you a breathtaking view of the Vendée Breton Marais, the coastline and its forest and the islands of Yeu and Noirmoutier.
For more information, click on www.saint-jean-de-monts.com